Learn French cooking at your own pace, from your kitchen
French culinary courses designed for home cooks
We teach the art of French cuisine to the modern home cook
Going out to a restaurant is great, but the richest connections happen over a home cooked meal. But cooking for family and friends is intimidating and it can be frustrating to figure out where to start. Our courses make learning to cook French food easy and fun, and will transform you into the true chef of your kitchen.
---
Just like being in a culinary school
Our courses are based on the classic cooking skills taught in French culinary schools and the time honored techniques developed by the fathers of French cuisine. Our courses are practical and 'hands-on'. This means you will practice cooking as you learn, just like you would in a culinary school (without the travel and the big fees).
---
Why French cuisine?
French cuisine is a cultural experience that mixes flavorful ingredients with beauty, leisure, and therapeutic preparation. It's both an art and a lifelong passion. You will never stop learning. You will never run out of recipes. You will always find pleasure in learning new techniques and recipes, delighting loved ones with the beautiful dishes you create.
---
Keeping things simple
We bust the myth that making great French food is only for the professionals or that it should be intimidating. Our techniques and recipes are precise, easy to follow and always relevant for you, the home cook. With a mix of theory, cooking demonstrations, and recipe challenges you'll be engaged and motivated until the end of each course.
---
Are you ready to cook like a chef in your kitchen?
Our first course "Get Started with French Cooking" is open for enrollment. Unique and exciting courses will be added to the school over time to both build and challenge your techniques and skills. Our mission is to make learning French cooking easy and unleash your inner French chef.
---
Meet Stephane
Your cooking instructor
Self-taught cook, You Tube creator and a passionate French culinary instructor.
Stephane has spent thousands of hours studying and practicing the techniques taught across culinary schools in France and from classics like Escoffier's Guide Culinaire.
His unique approach to teaching the secrets of French cuisine has accumulated over 20 million views online and forged a community of cooking enthusiasts across the globe.
Stephane's passion is teaching foodies the layered techniques of French cooking to transform their cooking skills and open up a world of delicious dishes.
Is there anything better than a delicious home-cooked meal?
Creating a well prepared home-cooked meal for your favorite people can be one of the most rewarding things you can do.
You can't beat the savory scent of garlic and onions braising in a pot, the satisfying feeling of tasting your preparation as it simmers, and the sight of faces lighting up as you place your dish on the table. Bon Appetit!
The French Cooking Academy online culinary school makes it easy for passionate home cooks to bring the same techniques and dishes taught by the masters of French cuisine into their home.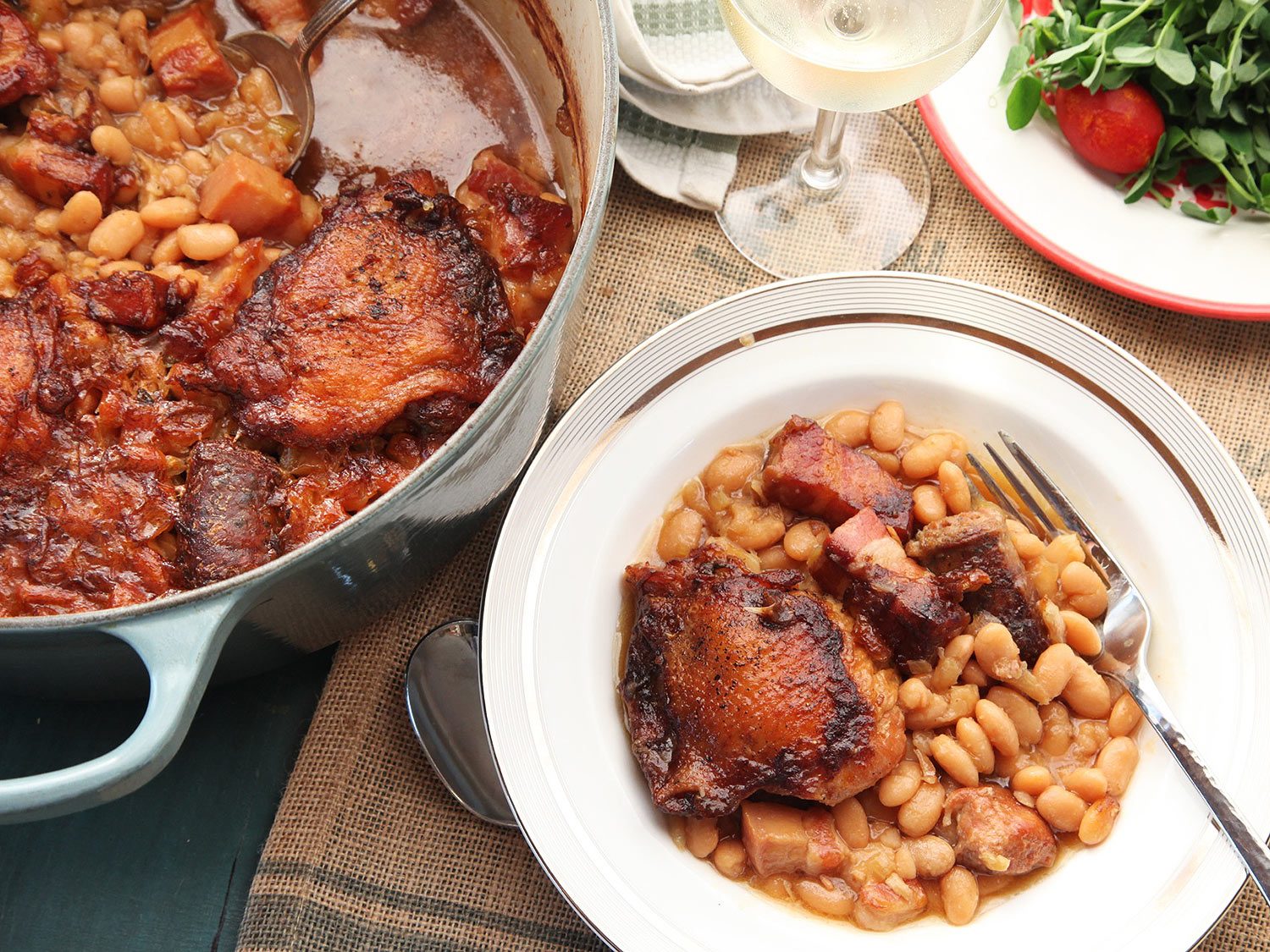 TESTIMONIALS

"When I found your channel I realised immediately that I had discovered something that would change my life. I started studying your sauce videos and worked my way through dishes you showed us how to make. I'm proud to say I have cooked many of the dishes and my friends, family and girlfriend have left my kitchen with their stomach full and a smile on their face!"
- Slava Sheynin, New Zealand
"What I appreciate about French Cooking Academy is how Stephane lays out and displays the mise en place making the work flow process seamless and easy to follow. The second thing I love is how he uses everyday home cooking tools to make meals; no need to run to Williams-Sonoma to pick up say, an expensive chinois! Many Thanks Stephane!"
- Bernie M, California
"Last year for the holidays and trying to impress my son's guests I made the lemon sole with butter veloute. Not only was it very easy but totally delicious. I made the recipe following Stephen's step-by-step guide on his You Tube channel. One young man told me "I don't eat fish". Well the guest heard him and everyone told him he needed to try this plate. As he took his first bite the look on his face said it all. Need I say more, he devoured everything!"
- Sylvia Rivera